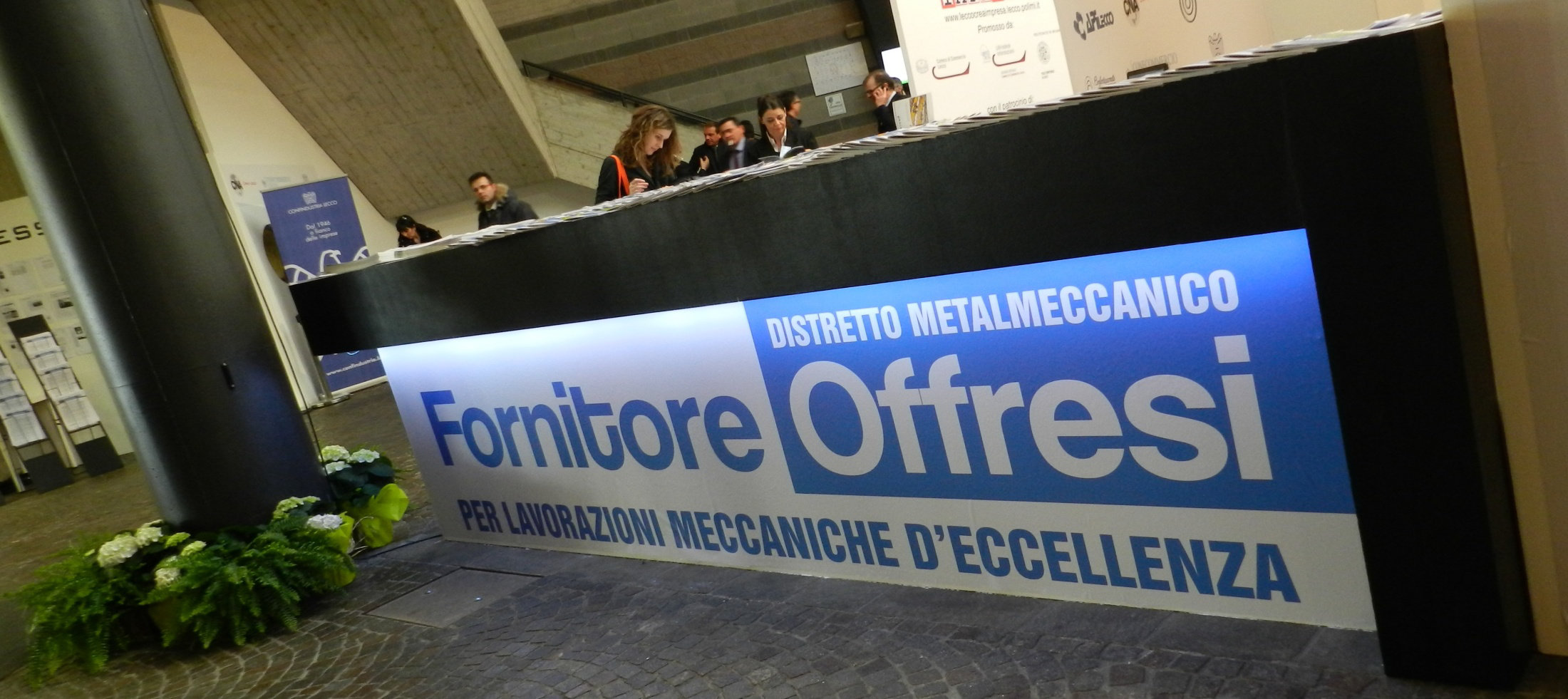 SEE YOU ON FEBRUARY 2018
Metal District days
I15-16-17 febbraio 2018
Three days exhibition where the subcontractors companies in the engineering sector will promote their skills and make new business relations. An innovative event in which Italian and foreign companies will show and exchange their knowhow and excellent skills in the mechanical manufacturing. The visitors will have the opportunity to meet all the niches of the mechanical production market, which in Italy is characterized by high technical skills, versatility in production, customized products, short time to market, flexibility and know-how well-known all over the world.
During the three days of the exhibition: meetings, workshops and the "INNOVATION AWARD"  to the company that has best  innovate-level products, processes or  business solutions. The 2017 edition of the Prize was awarded to EIDOS ENGINEERING.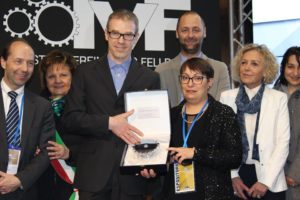 Special mention to AZETA23 srl and EIDOS – A Bucci Automations Division

MEETINGS' PROGRAM B2B 2017
The business meetings will be held for the entire duration of the Exhibition:
Thursday, February 2, 2017 from 10 am to 6 pm
Friday, February 3, 2017 from 10 am to 6 pm
Saturday, February 4, 2017 from 9 am to 5pm
The trade visitors at the Exhibition, after the registration on the website www.fornitoreoffresi.com, will have free access to the Download Area – Accredited to visit the exhibition.
The buyers in visit will be able to choose the companies of interest on the base of lists of provided exhibitors.
For a better understanding and evaluation of each individual product on display, you can see the platform http://www.metaldistrictskills.com where you can find detailed descriptions of business processes.
If you have any need, you can contact the Executive Secretary at the following references:
Daniela Marelli |  +39 031 637 638  – marelli@lariofiere.com |
Lucia Golfari  |+39 0341 292 254 – golfari@lc.camcom.it|
THE NUMBERS OF FORNITORE OFFRESI – METAL DISTRICT DAYS 2017
9th edition
350 exhibitors
8.000 qualified visitors from all over the Country
BtoB round tables between subcontractors and buyers of the major companies in order to create new business opportunities
Contatti:
Mail: fornitoreoffresi@lariofiere.com
Tel: +39 031 637 301
Lariofiere – Como Lecco
Viale Resegone- 22036 Erba (CO)