In the Lecco Chamber of Commerce's Business Register, at 30 June 2016, area registered 26,334 positions (23,567 active companies).
The "metalmechanical" sector is divided into two categories:
– "Metallurgy" (Ateco 2007: 24);
– "Manufacture of metal products (excluding machinery and equipment)" (code Ateco 2007: 25).
At the end of march 2017, the firms [1] that operate in the Lecco mechanical district  are 1.488, equal to the 6,3% of the total value of the manufacturing industry as a whole ( an higher percentage than the lombarda and national one – respectively attested to 3,1% and the 1,9%). At the end of March 2017, they occupy over 17.000 employees (16,9% of the total one).
In particular, the companies that operate in the "metallurgy" sector are 104 and, to the end of March 2017 they occupy more than 2.700 employees, while those of the compartment "manufacture of products in metal"  amount to 1.384 (14.200 workers).
The mechanical industry includes the production of a broad range of machining, treatment and coating services of metals (sharpening; boring; broaching; threading; drilling; mlling;filing; grinding; peeling; planing etc..); as the production of machinery for different industrial sectors (milling cutter; lathe; sandblasting machine; grinding machine, etc..).

The activity of economic and statistic information is insured by the Osservatorio Economico della Camera di Commercio di Lecco (the Statistical Office) that monitors economic trends and publishes report on Economic forecasts.
Figures anda data are also collected by the Italian National Institute of Statistics – ISTAT.
As public research organisation ISTAT has been present in Italy since 1926, and it is the main producer of official statistics in the service of citizens and

policy-makers. It operates in complete independence
and continuous interaction with the academic and scientific communities.
Since 1989 Istat has been performing the role of directing, coordinating, and providing technical assistance and training within the National Statistical System (Sistan). The System was established under Legislative Decree 322/89 in order to rationalise the production and publication of information and to optimise resources allocated to official statistics.

Sistan is made up of Istat, central and branch statistical departments of Public Administrations, of local and regional bodies, Chambers of Commerce, other public bodies and administrations providing statistical information.
Report and economic outlook organi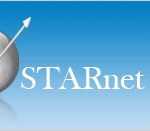 zed by territories are available on STARNET, the office system of the Italian Chamber of Commerce.
---
Download the last Reports about  mechanical economic trends of the Lecco province:
– N.I congiuntura 2° trimestre 2017 (ITA)
– dati settore metalmeccanico provincia di Lecco _1° trim17_(ITA)
– L'export e l'import lecchese – Nota informativa n.5_12.4.2016 (ITA)
For further information contact:
Statistical Office of Lecco Chamber of Commerce
tel. + 39 0341/292233-218 –  fax + 39 0341/292263 – mail: statistica@lc.camcom.it
---
Note:
[1] Tutti i dati si riferiscono alle imprese attive con sede legale in provincia di Lecco.
La codifica utilizzata è l'ATECO 2007.
[2] Cioè nei confronti del 3° trimestre 2015